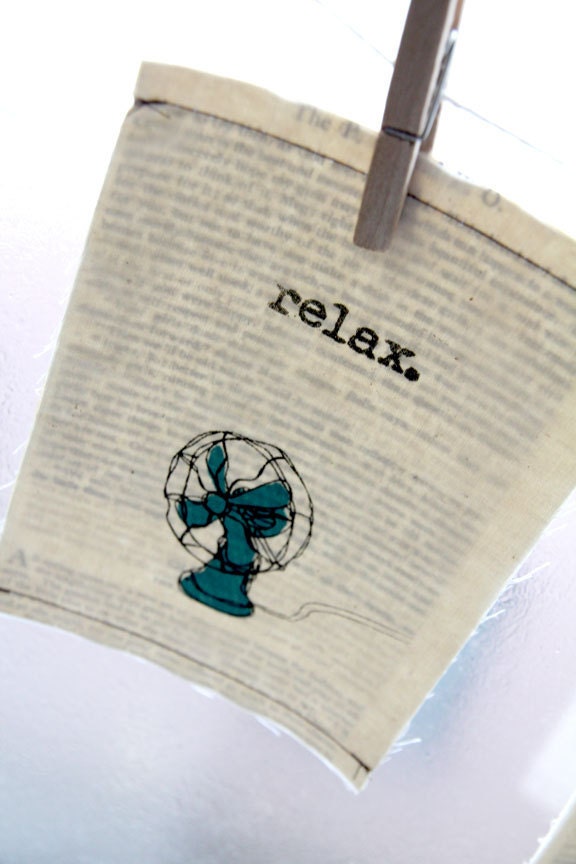 Life has been crazy lately. Have you had the same experience? Full of projects, gatherings, errands, preparations. I'm looking forward to a weekend of total (in reality, probably more like partial) relaxation. My weekends always involve yoga and climbing, but this weekend also involves a trip to the spa for a much needed tune-up.
In the spirit of peace and calm, don't you love this fabric print by
Quotes and Notes
? Simple and sweet. It made me smile the moment I saw it. Full of imagination, which is just what should happen when you re-charge that battery, and vintage charm.
So take time to relax this weekend, Kichaas. Have a lovely time!
XOXO