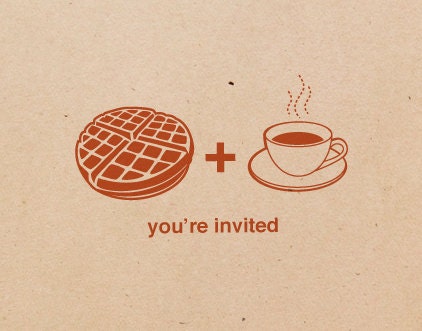 Will you come to my party? I'm planning one. Before the holidays are upon us, and before I go into Winter hibernation-mode (wait a minute, it's still September for gosh sakes!), I still have a few good get-togethers left in me. But I can't decide. Brunch with my girlfriends . . .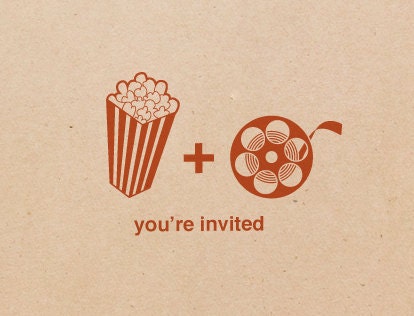 movie night with neighbors . . .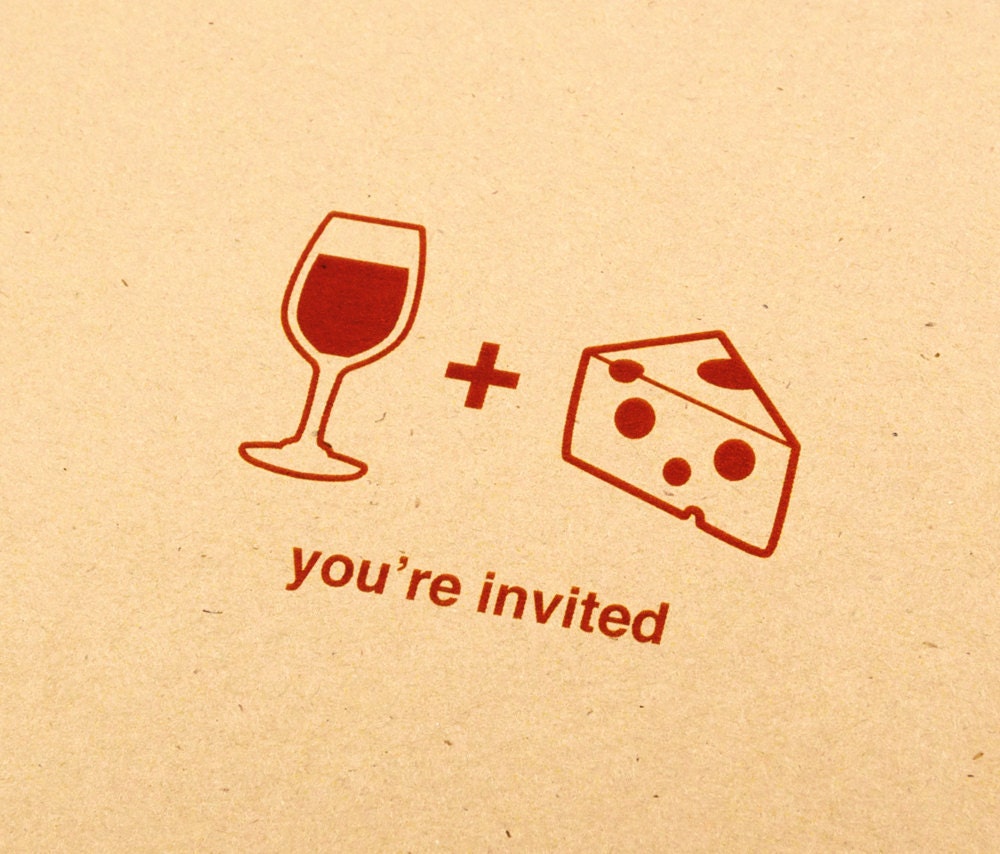 wine and cheese with my book club . . .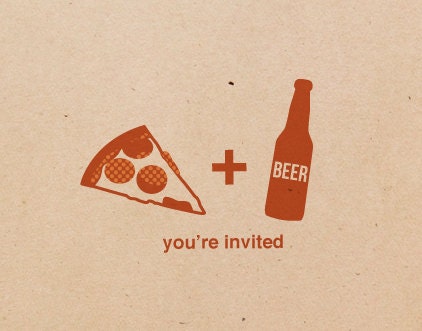 beer and pizza over football . . .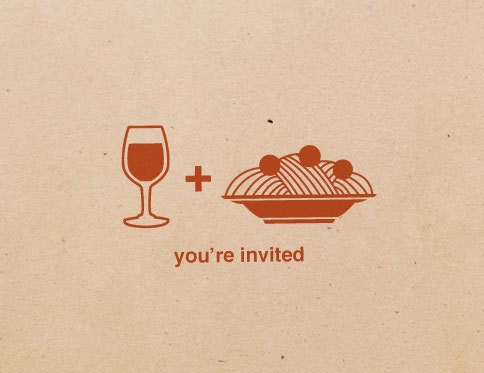 or how about a great homemade pasta dinner with some friends? I found these adorable postcard invites by girl*in*gear studio and I just can't decide which one I like the most!! They are the fabulous designs of Stacie Humphery's, a Boise, Idaho, engineer and graphic designer. Stacie designs cards and other paper products (think jar and bottle labels, banners, cupcake toppers, and place cards, not to mention any custom idea you can think of) with what she calls a simple, smart-aleck, humorous slant

. I just call them brilliant!! And these invites have a cute little backside that looks like this . . .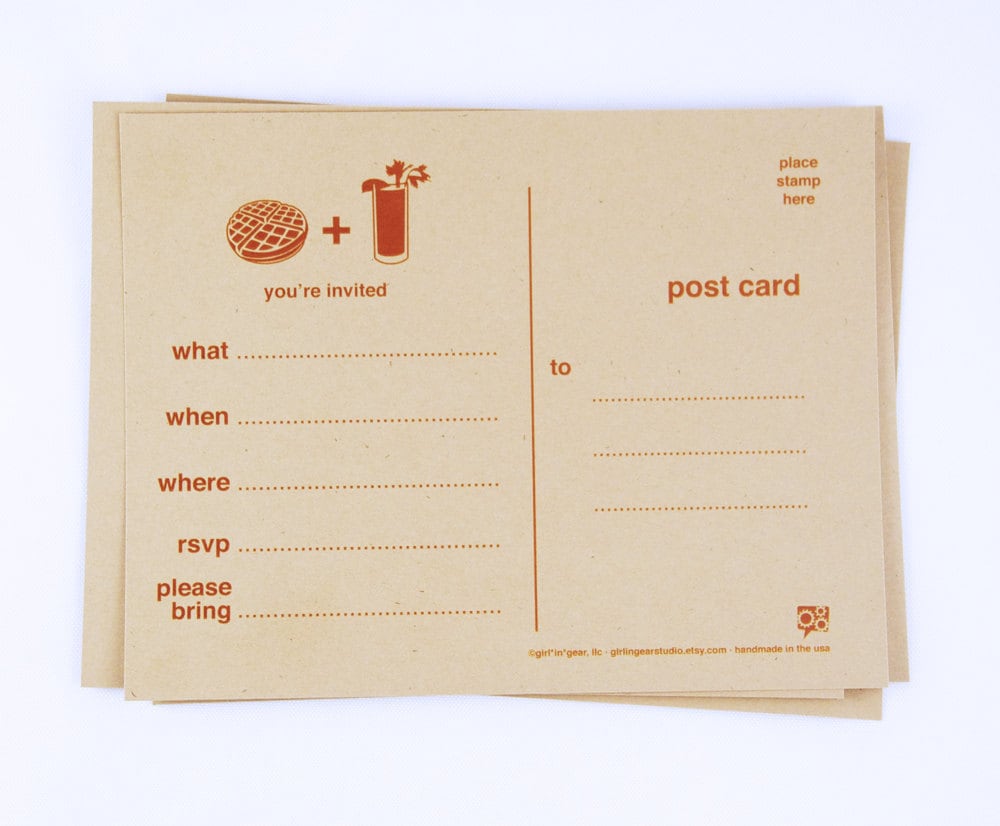 Check out her Etsy shop and see for yourself. You won't be able to decide either.
So will you come to my party, whatever I'm serving up? If so, you will make me very happy if you leave me a little something courtesy of girl*in*gear that looks like this . . .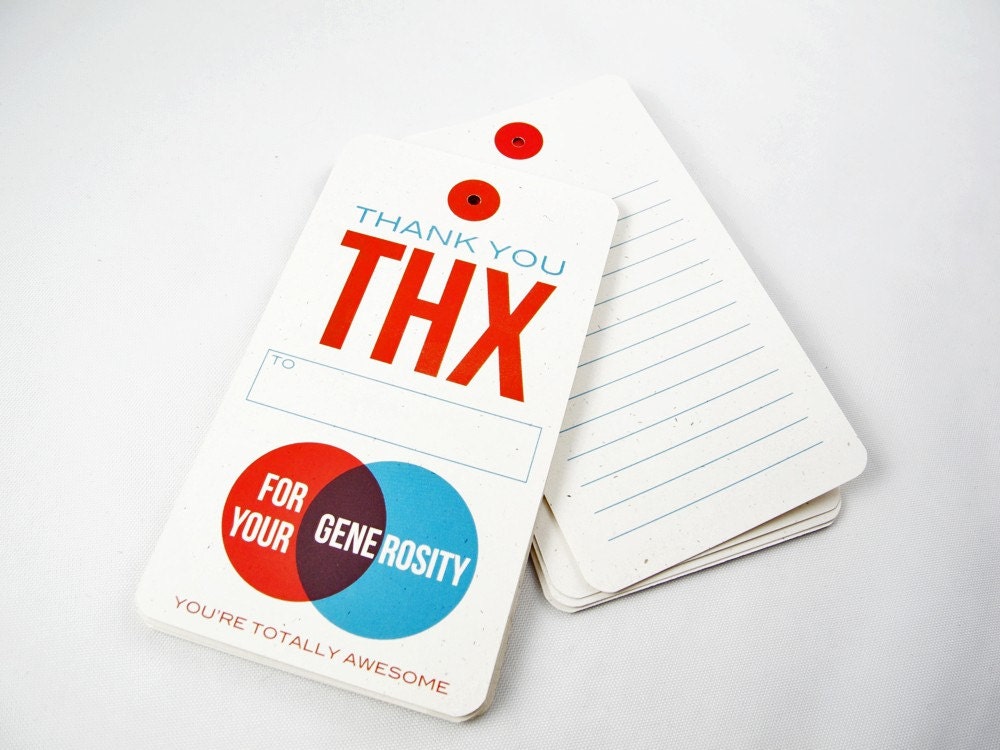 Oh, Kichaa, you shouldn't have!
XOXO