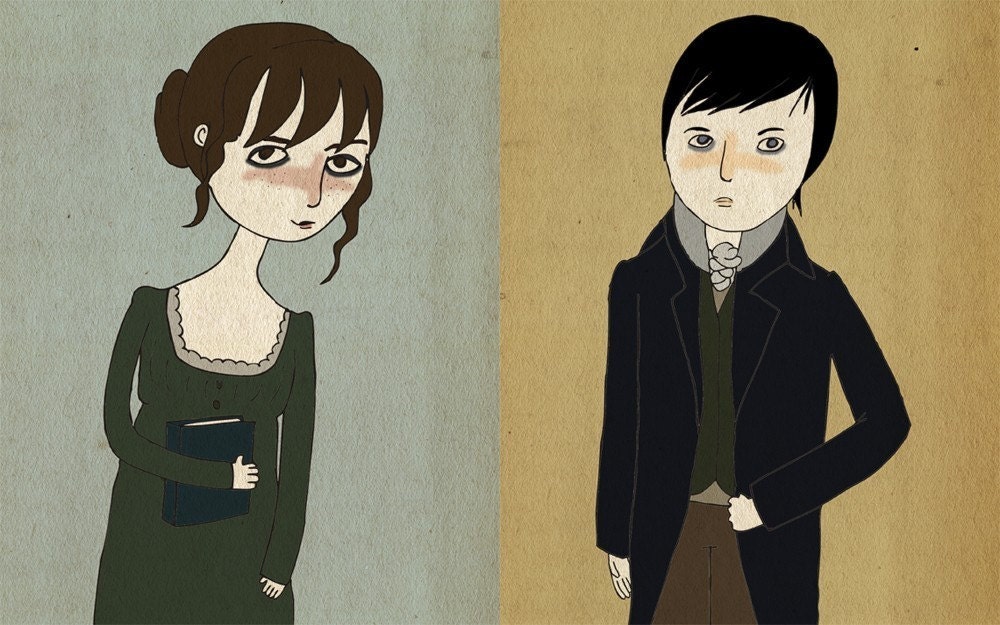 "I cannot fix on the hour, or the look, or the words, which laid the foundation. It is too long ago. I was in the middle before I knew that I had begun."


Pride and Prejudice




Darcy to Elizabeth on having fallen in love with her, Chapter 60.
Aahh, Jane Austen. Lizzy and Darcy. Pride and Prejudice has got to be one of my favorite novels of all time (actually, anything by Jane Austen is an all time favorite of mine). Love is in the air. That's a happy way to start the week, don't you think? So I just have to share the wonderful artwork of Nan Lawson. Nan is an extremely talented illustrator/photographer/blogger (I'm sure you will agree!) living in the Silverlake area of Los Angeles. She draws cute and quirky things and characters inspired by hipsters, coffee, flea markets, and, of course, the fabulous Miss Jane. I just love all of her designs and her unique take on the world. Check out all of her fabulous illustrations at her Etsy shop.
What's your favorite Jane Austen novel?