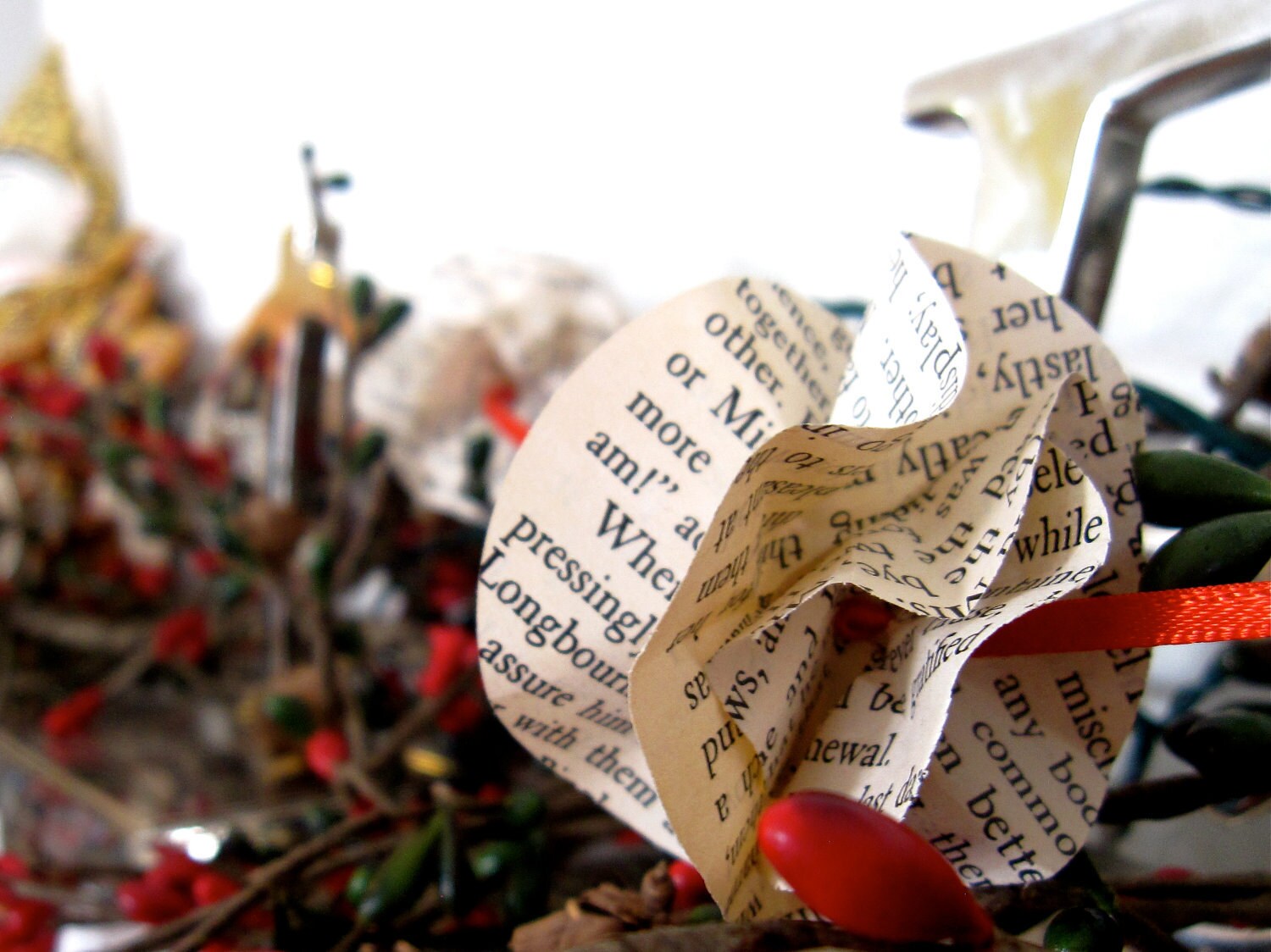 Happy Friday Kichaas! For the last word on the last day of the week I want to introduce you to the wonderful literary artwork of Jennifer Tatroe. Ironically, it was while I was using an iPad that I fell in love with the treasures she creates with vintage book pages. Her Etsy shop, Palimpsestic, is full of sweet creations made with ordinary materials. And of course . . . JANE! The minute I saw this garland made from a 1966 copy of Pride and Prejudice I knew I would be hooked! So sweet for the holidays! Not to mention the writer dice below, also featuring words torn directly from Pride and Prejudice. Little pieces of inspiration.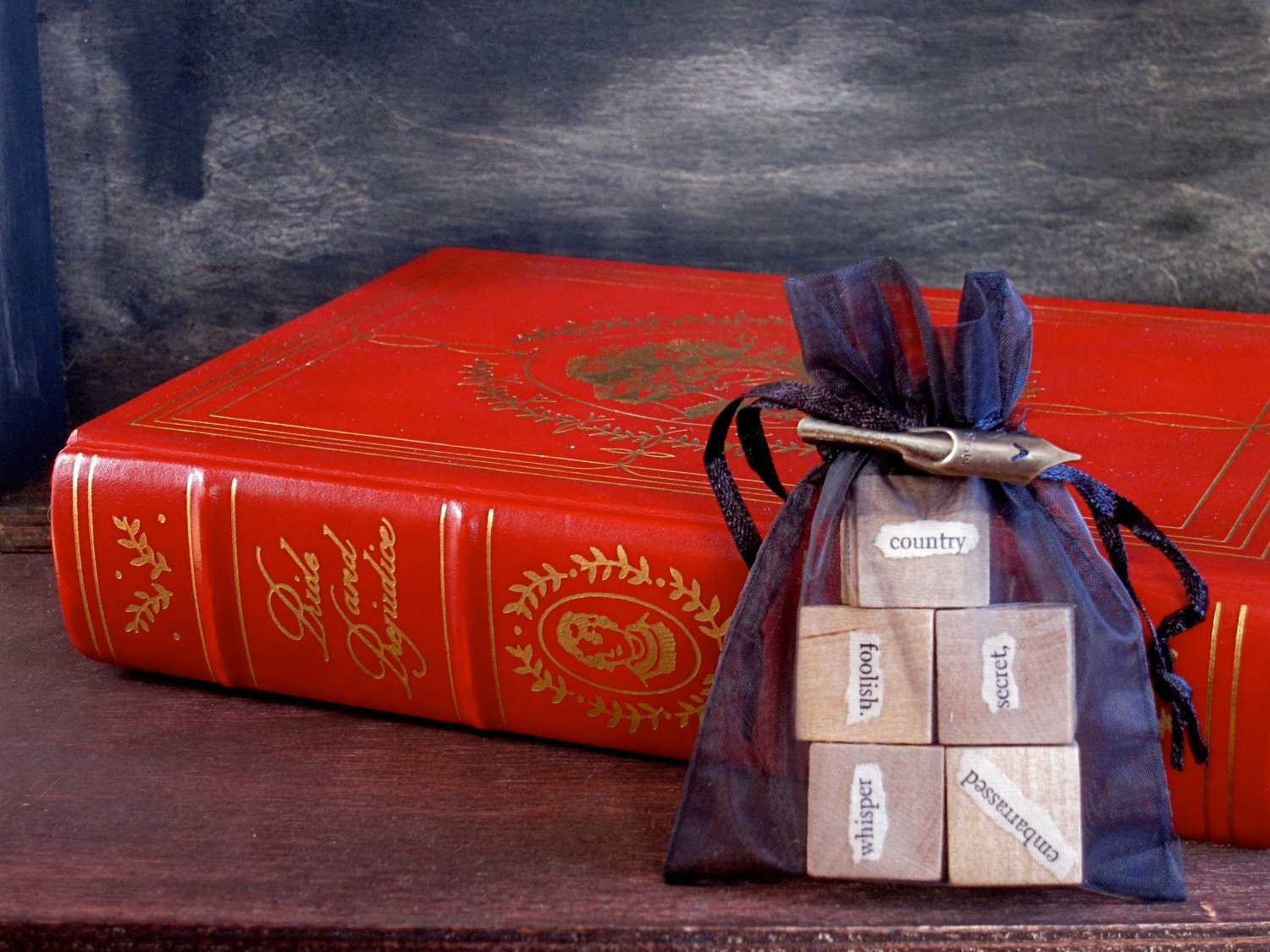 This literary holiday garland was crafted from a 1969 copy of A Christmas Carol.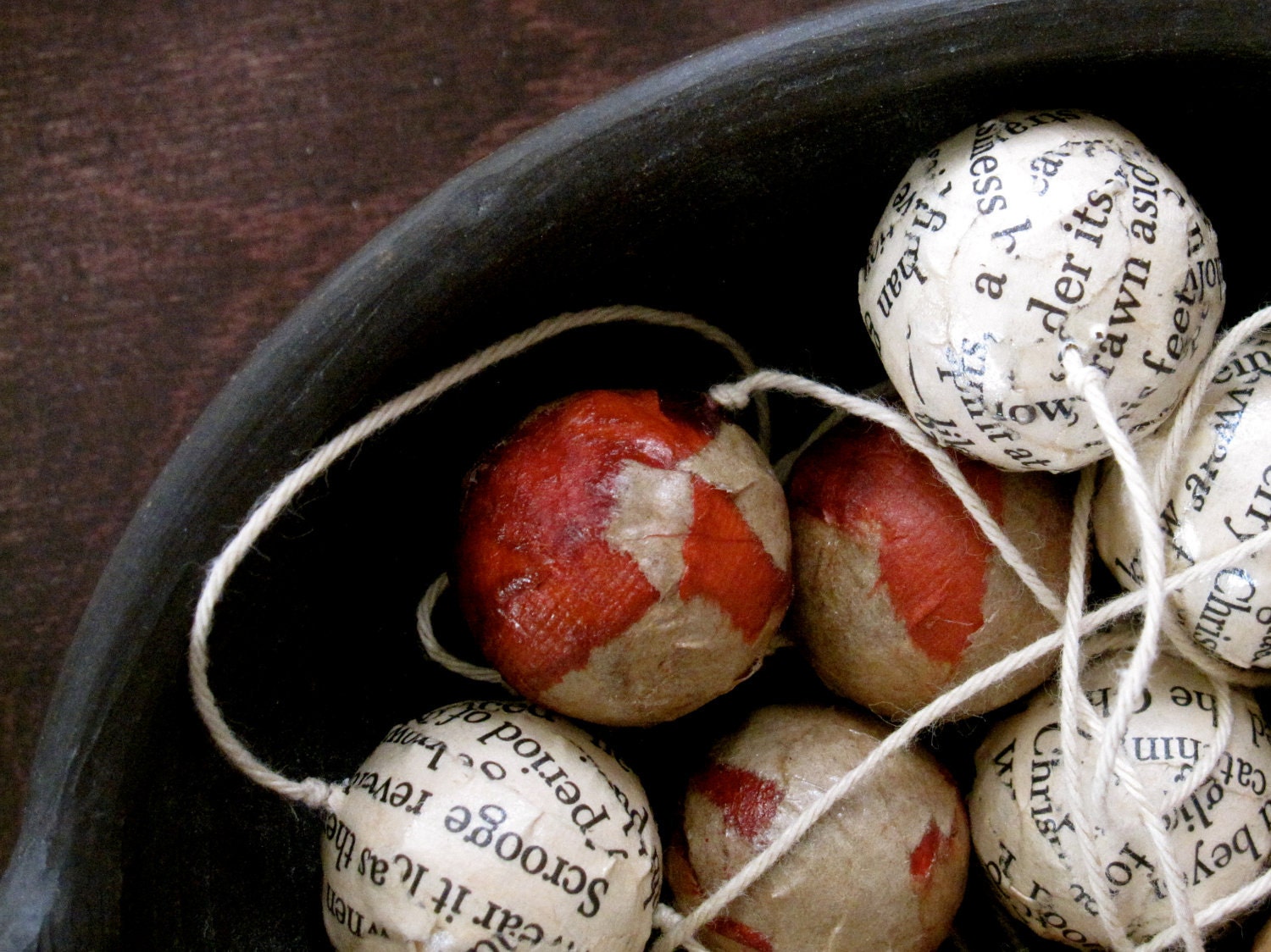 But holiday decorations are definitely not all this shop has to offer. Collage art of the most magical kind is here. Check out the little inches. Charming little pieces of everyday art put together in a whole new way.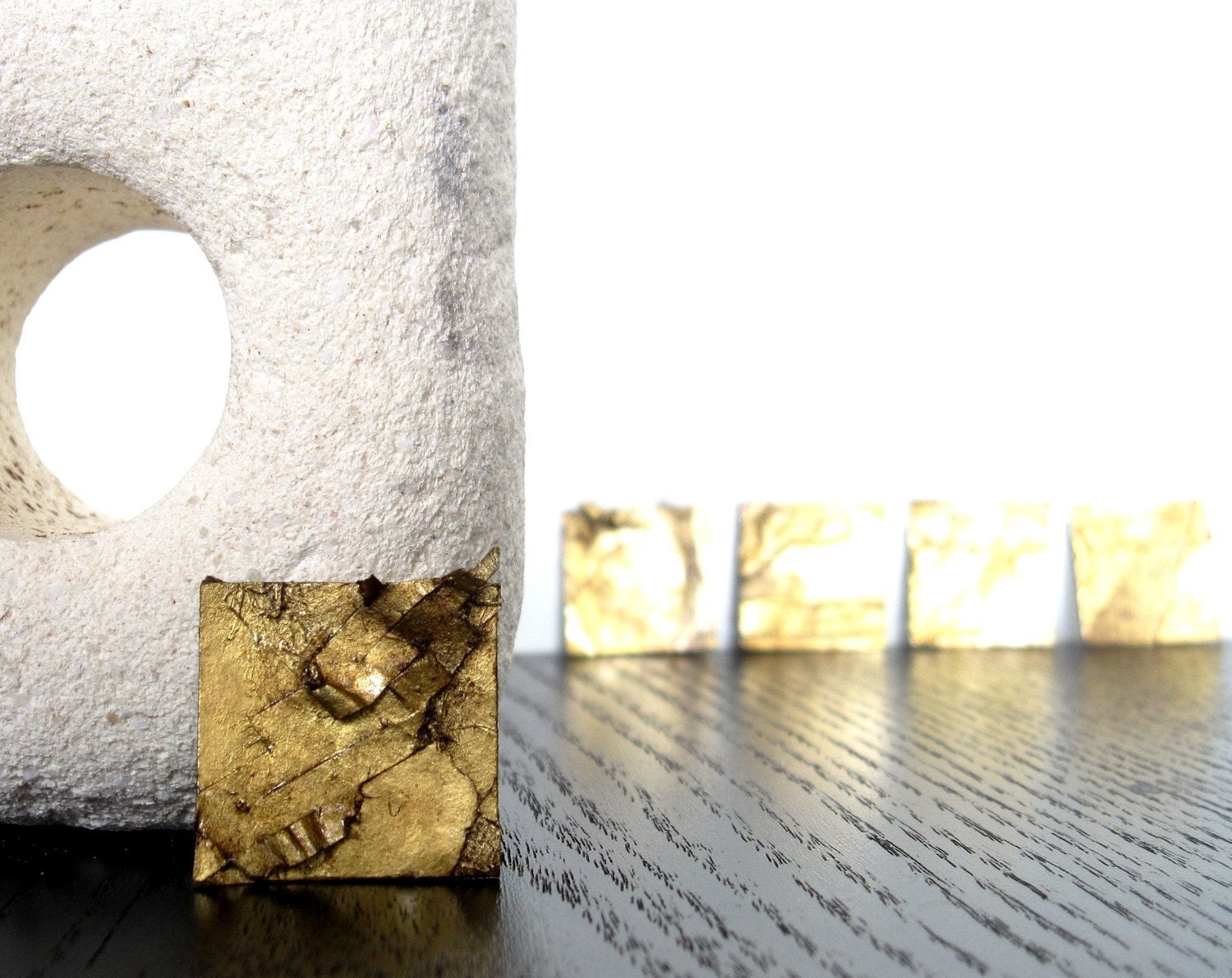 And Jenn's larger collages contain true pieces of history and vintage ephemera.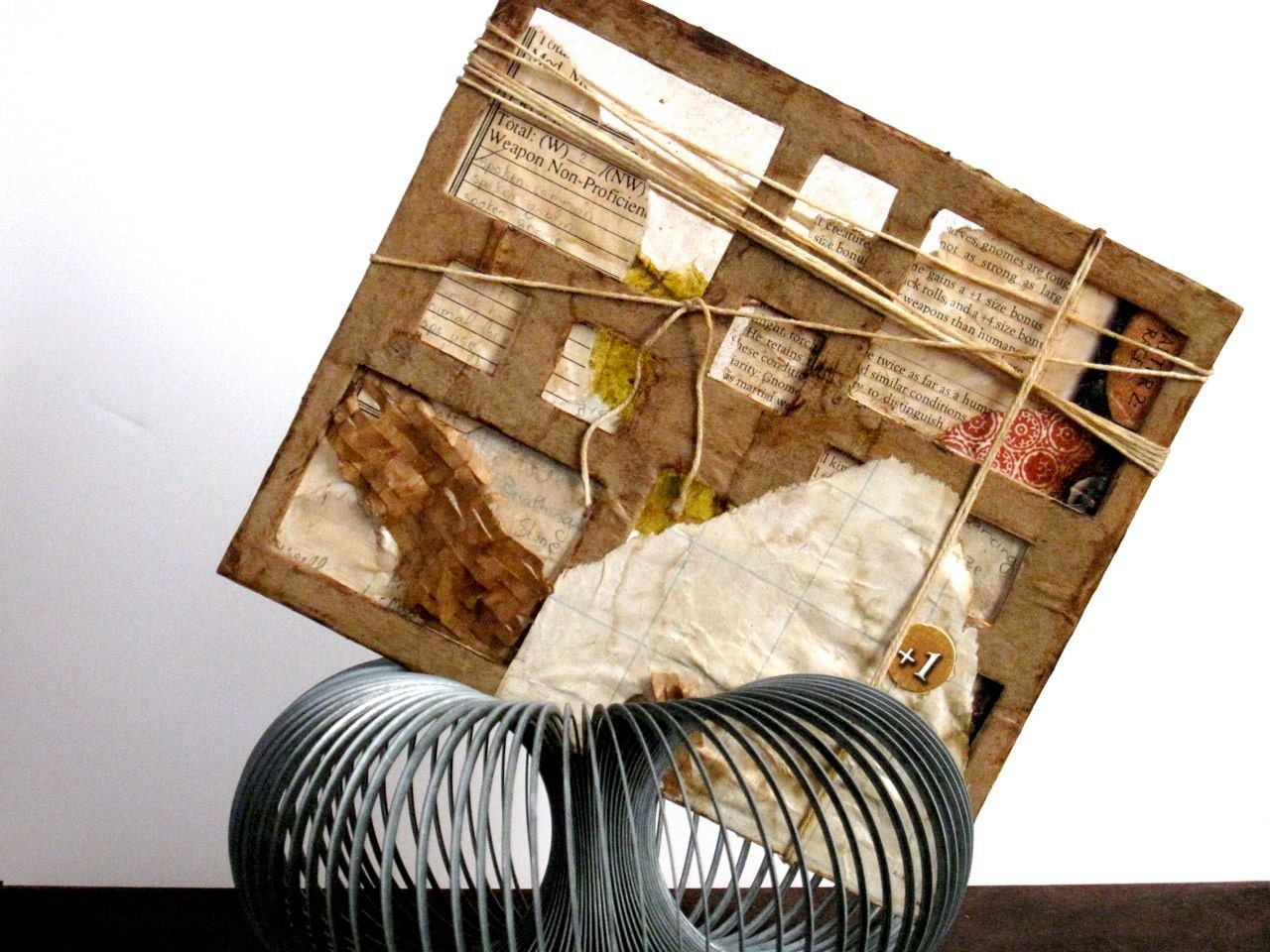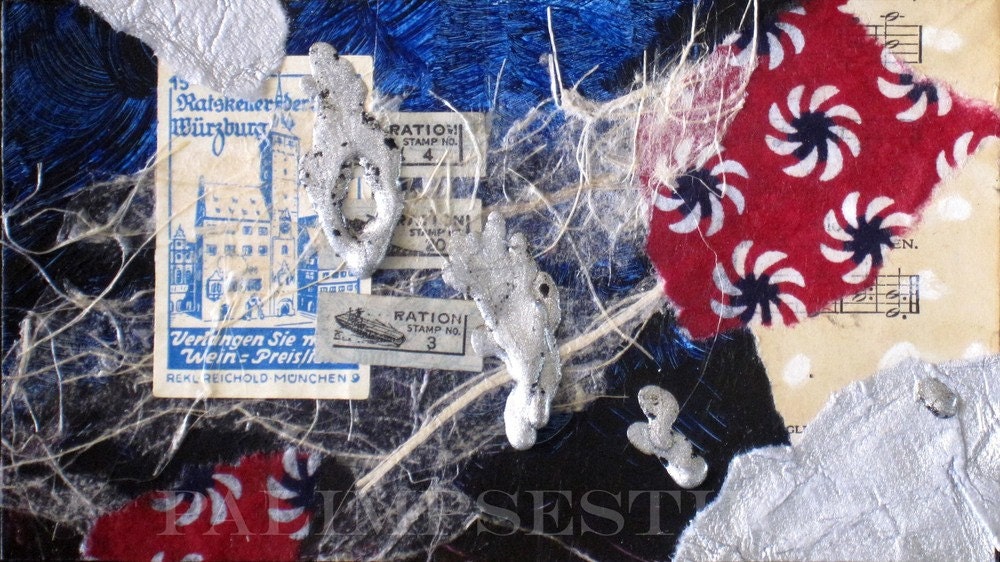 What would a literary artist be if she didn't create art to treasure and take with you? These beautiful bookmarks are original collages made with
paint, decorative paper, tea bag filter paper, scraps of ribbon and vintage pieces of Shakespeare and Jane.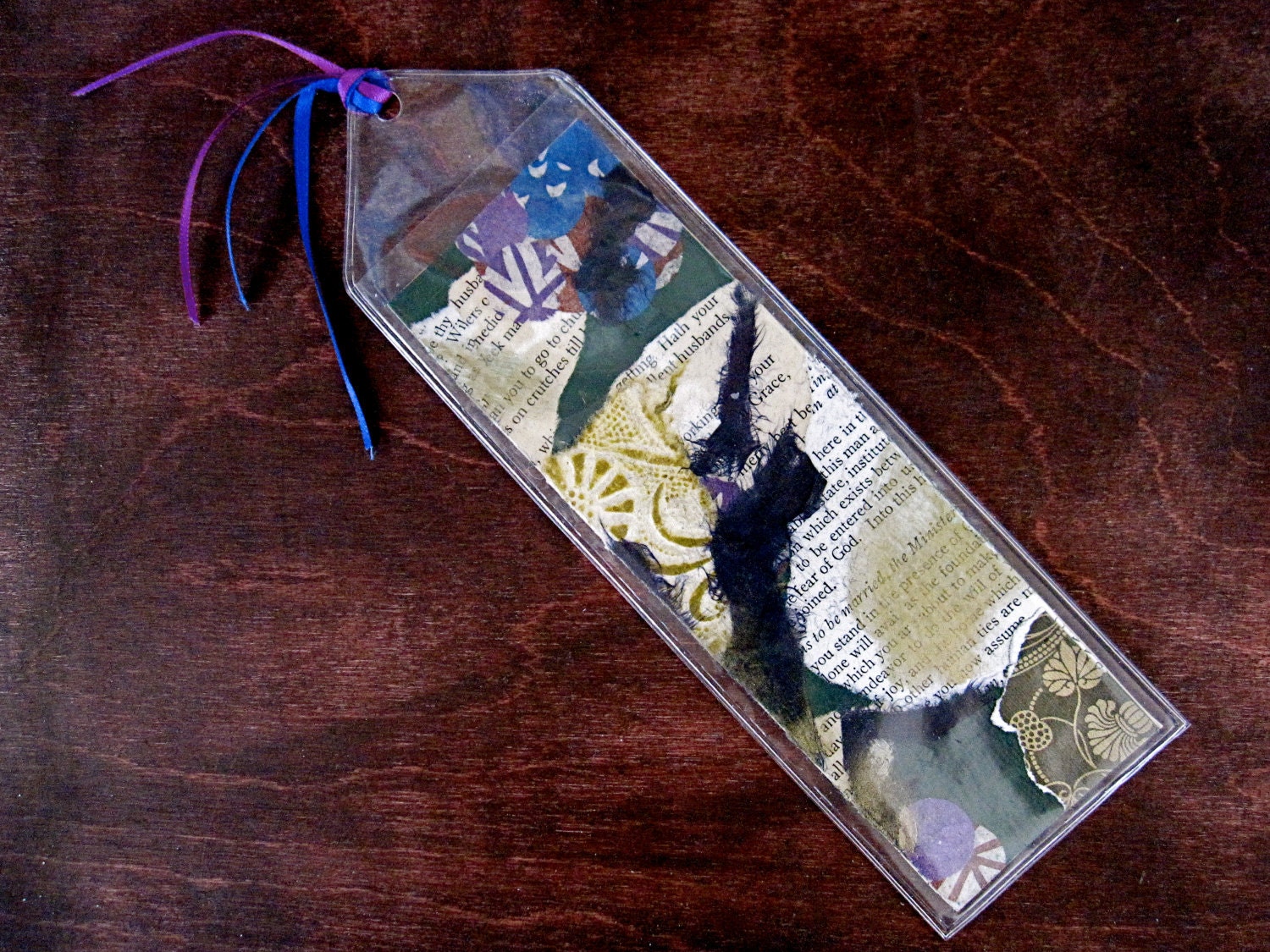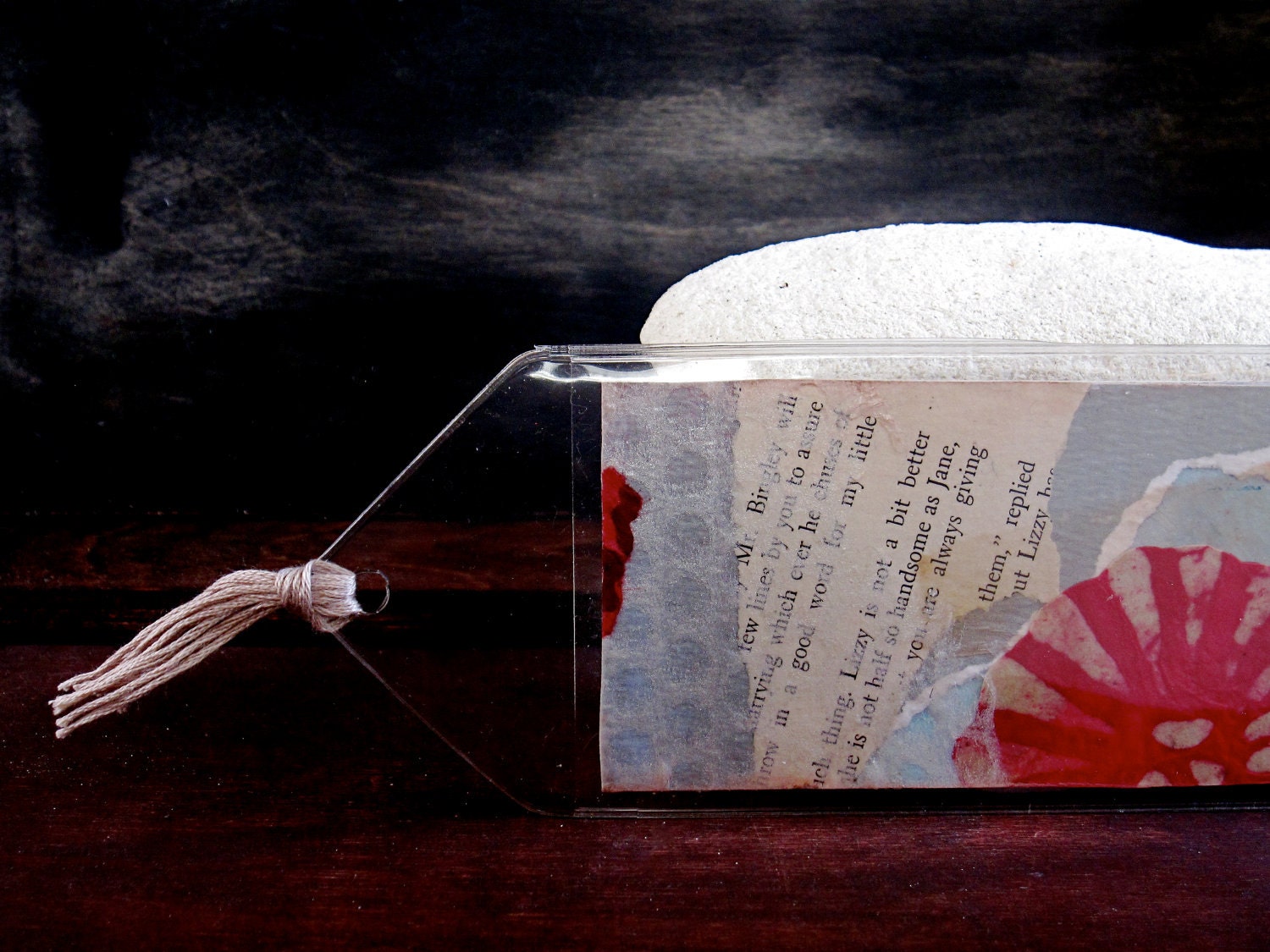 So special. Just perfect. Enjoy.
Have a wonderful weekend Kichaas!
XOXO
All images by Jennifer Tatroe.