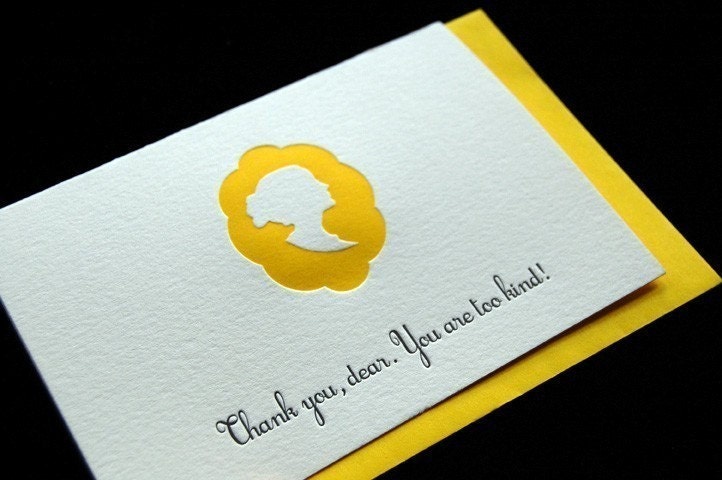 Now that the guests have all left, now that the presents have all been unwrapped, and now that Santa has delivered everything on your list (by the way, that sweater looks lovely on you), it is time to start writing those thank you notes. I don't know about you but I used to dread this task as a kid. Now I look forward to handwriting a personal note on some beautiful new cards that I find each year. I love the look of letterpress stationary. So clean and crisp. That's why I love these ladylike letterpress notes created by
Kirtland House Press
. Don't you agree?
Kerrie Kirtland, the proprietress of this noteworthy establishment, finds inspiration in all things vintage and retro. She mixes her own ink (she uses soy ink and recycled fibers) and puts her delightful touch on every card, note, announcement, calendar and print she produces. She's also a fellow Chicagoan!
So order a bundle of these gorgeous notes
here
and get writing Kichaas!
XOXO
All images Kirtland House Press