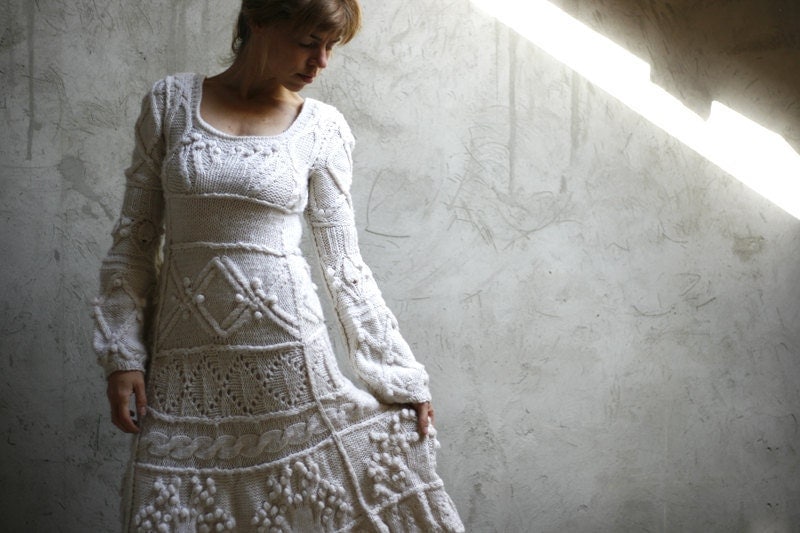 Love at first sight. There is just something about this dress. It had me the minute I saw it. Beautiful, warm, inviting. Perfect. From Muza's Workshop, it's made with love from Russia and sold here.
Muza's is all about hand-knitted and crochet fashion, bags and totes and home textile accessories.
But there is something about this dress. I like white, but you don't have to. Muza's will make it custom to your order. Pretty. Very pretty.
XOXO